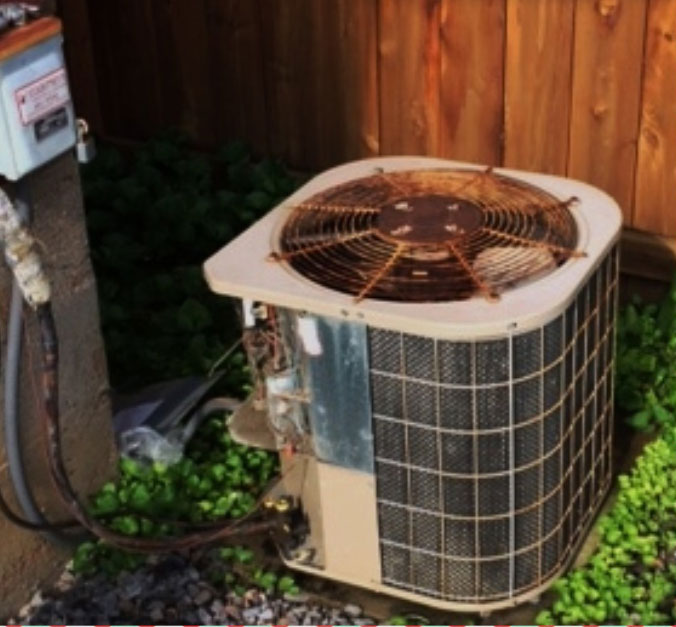 J&S Professional Services, LLC is looking for the Oldest Air Conditioner in our Area!
You could win a brand new, free AC system installed in your home! J&S Professional Services, LLC is holding a contest to find the oldest air conditioner in our area. Any A/C unit more than 10 years old is a ripe candidate for replacement. The average life expectancy of a A/C unit is 12 years depending on the brand and maintenance performed over the life of the unit. As mechanical equipment ages, its performance degrades and becomes less efficient.
If your system meets the following criteria, enter our contest NOW!
The Rules:
Only owner-occupied, single family homes with central, ducted air conditioning systems are eligible.
Applicants must be the homeowner, over the age of 21, and be legal Tennessee residents.
Entries must be submitted through our website form.
The oldest air conditioner must still be in working order, providing cooling to the home.
Split system air conditioners only. Packaged or roof top installations are not included.
System installation does not include replacement of duct system.
Duct systems must be in good condition, sized properly and free of mold and debris.
Homes must be located within the J&S Professional Services, LLC service area, defined as these counties in Tennessee : Henry, Weakly, Carroll, Gibson, Madison, Chester, Stewart, Houston, Obion, Crockett, and Dyer.
To qualify, J&S Professional Services, LLC technicians must be allowed to access the home's air conditioner and coil to examine and evaluate the system, its components, the model and serial number and associated manufactures dates.
Contest ends at 11:59 PM on September 5, 2022 and winner will be notified via phone on September 6, 2022.
The Fine Print:
The winner will be the oldest Air Conditioner submitted to J&S Professional Servcies, LLC using impartial information such as model, serial number, available installation and sales paperwork and the best judgement of the J&S team.
In the event of a tie, the earliest contest entry shall be declared the winner. Winner decisions are final.
The prize will be one (1) new air conditioner or heat pump, matching coil, standard gas furnace or air handler, and complete installation not to exceed 5 Tons.
The winning entry is responsible for permits, taxes, any necessary duct modifications, hazardous material removal and disposal, home structure modifications and modifications due to building code compliance requirements.
The winning individual agrees to allow J&S Professional Services, LLC to use his or her images, videos, likeness and name in all J&S Professional Services, LLC's promotional material.
Entrants will not hold J&S Professional Services, LLC, it's owners, employees or partners responsible for injuries, damages or property damage as a result of or relating to the Oldest Air Conditioner contest.
Entrants may receive newsletters and other information from J&S Professional Services, LLC form time to time, J&S Professional Services, LLC lists and customer information will never be shared with other companies.
The Oldest Working Air Conditioner prize is not transferable; it may not be redeemed for cash.
The winner will be notified by telephone. The winner must reply to J&S Professional Services, LLC within ten (10) days of notification, either by email or telephone. Failure to respond will result in prize forfeiture and an alternative winner being selected.
No entry fee or purchase is necessary to enter.
J&S Professional Services, LLC owners or employees are not eligible
Enter the content: